BADAN PENGURUSAN PANGSAPURI BAIDURI
Building Management Manager
Office Contact Number :

03-55108158 / 03-55108159


Email Address:

pangsapuri.baiduri@gmail.com
Tingkat 1, Block 4, Persiaran Institut,
Seksyen 7,40000 Shah Alam,
Selangor Darul Ehsan.
For Further Details!
ABOUT BAIDURI CONDOMINIUM PLACE 
In the Paragraph, We thank you to Building Management, Committee member, and residence select TIME internet as the best choice for your Internet needs. Stream more, download more, play more on multiple devices with Time Internet.

However, The Baiduri Condominium is also located in a strategic place as it is directly connected to multiple highways.
Besides that, It is a leasehold serviced condominium, provided with various amenities which are accessible to all the residents of this condo. 
Therefore, The presence of highways, LRT stations, schools, universities, marts, etc increases the status of living.
Additionally, some more attributes of this condo include an amazing balcony, a beautiful garden, and some eye-catching landscapes due to the presence of lush greenery with loads of trees in the vicinity.
Also, provides a complete parking facility for its residents.
But, The condo is safeguarded with a 24 hours security system. 
Moreover, Baiduri Condominium consists of four blocks with 10 stories each and a built-up size of approximately 1,000 sf. 
Lastly,  Baiduri Condominium (Seksyen 7 Shah Alam) is tactically located near miscellaneous amenities, like schools, stations, bus stops, malls, supermarkets, hospitals, convenience stores.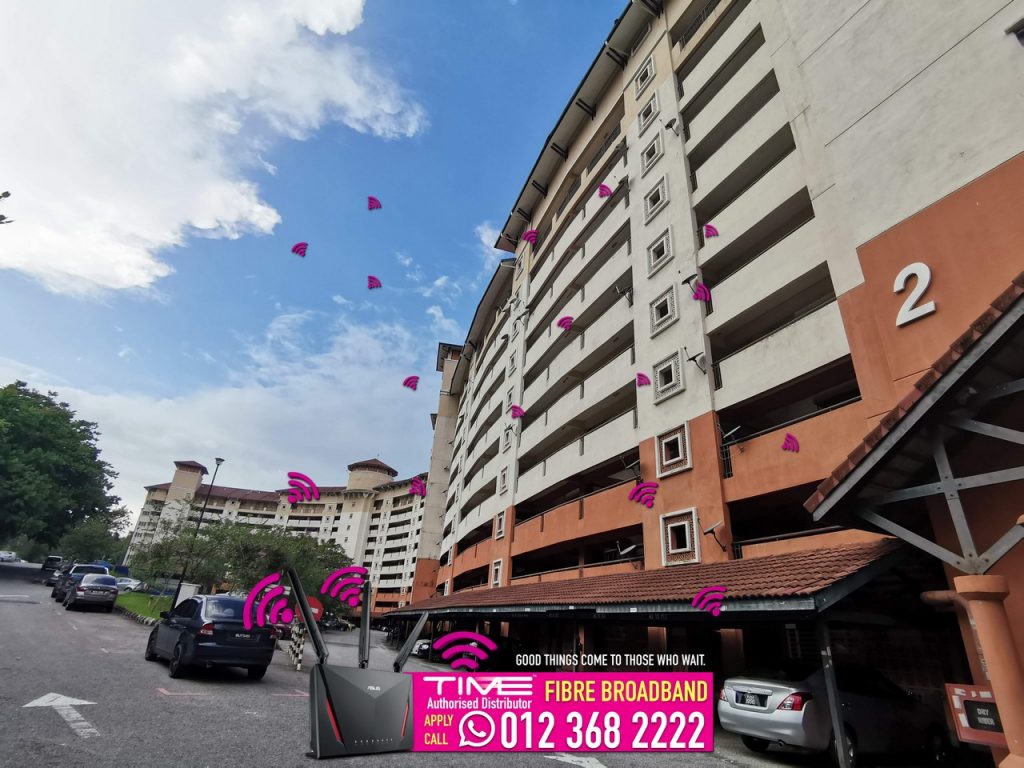 In Conclusion, is also a property to consider as it enjoys good connectivity via major main roads and highways to its surrounding area.
WHAT DOES TIME PROVIDE?
Fastest Speeds (Why bother with slower speeds? Get up to 1Gbps now.
Get a faster internet experience with TIME Devices, strong Wi-Fi in your entire home, and unlimited data!
Enjoy a seamless experience on multiple devices everywhere with whole-home wireless coverage.
Our Tech Ninjas have got your back with 24/7 support over the phone, chat, or handy digital tools.
ENJOY WITH OUR PACKAGE!!!
Faster Come and Apply TIME Broadband at Baiduri Condominium, feel the quality. Our Office Contact Number Call/ Whatsapp 0123682222
Looks so Good on the Outside, It'll Make You Feel Good Inside. Click this TIME Service Installation As Easy As 1-2-3.