Change to Maxis Fibre or Time Internet | TIME
Change to Maxis Fibre or Time Internet | TIME 100% Fibre Optic Network
The 3 major fiber internet service providers in Malaysia are TM Unifi, Maxis Fibre, and TIME Fibre. There is a price war between them. They are trying to push out the plans which have higher internet speed at a cheaper price to their customers. Due to the competition between each other, 3 of the telco services, TM Unifi, Maxis and TIME, maybe deliver the same performance at almost the same price. The only difference is that what you can get which comes with your internet plan.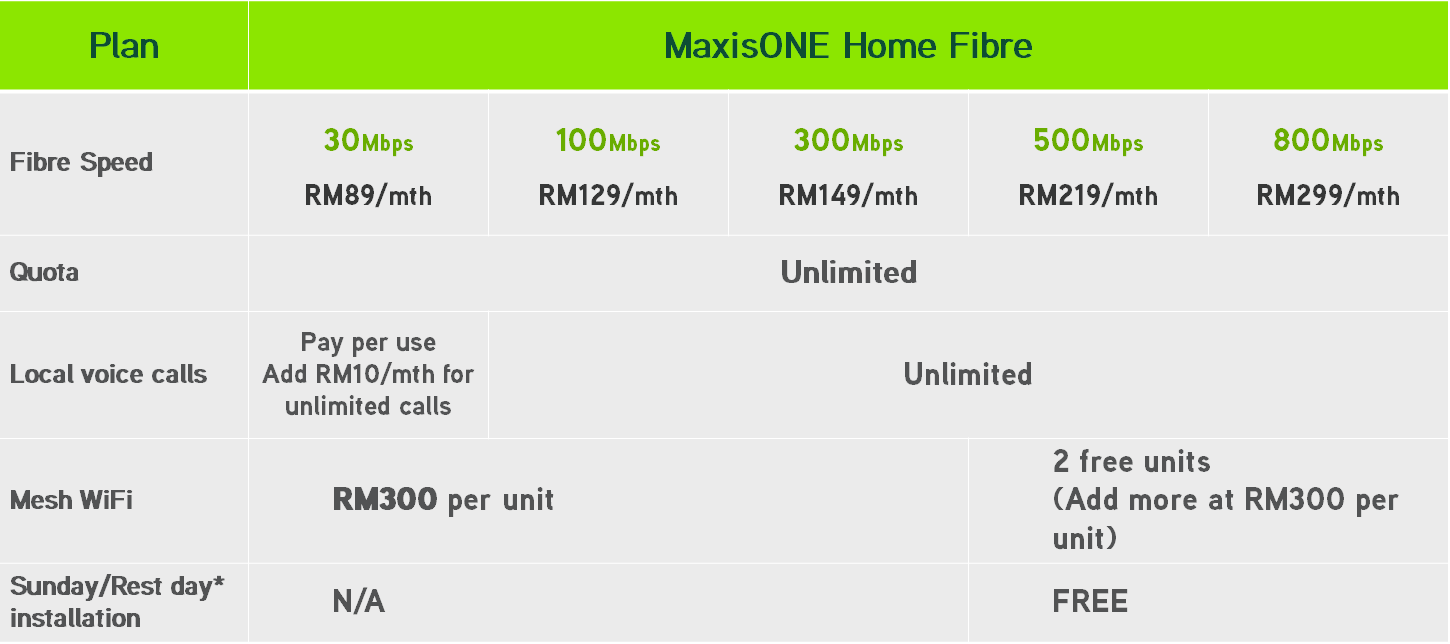 Why switch from TM Unifi to Maxis Fibre or TIME Fibre?
For Unifi, when you upgrade your speed, then there is just an increase for your internet speed, that's it, there is nothing else. There is no new or free Wi-Fi router provided. And the people will then find that why after I upgrading the internet speed, the internet connection is still slow? Of course, this is related to the Wi-Fi router that you use. When you upgrade the internet speed, let's say from 30Mbps to 300Mbps or more, and still with the using of an old Wi-Fi router, do you think that the old router can support your new upgraded internet speed? It can't. That's why even if you have upgraded the speed, it is equal to no. Therefore, when you subscribe to an internet plan which has the higher speed, the Wi-Fi router upgrade is also a must.
However, there is no free router offered by Unifi. Most people, or more accurately all the people like the free thing. Therefore, with almost the same internet plan packages and almost the same price, or even cheaper price, many people decide to switch their internet service from TM Unifi to other internet service providers, such as Maxis Fibre and TIME Fibre, since Maxis Fibre and TIME Fibre have offered the FREE router that comes with the packages to their customers.
Whatsapp us now for more detail!
In short,
Almost the same internet plan packages. Almost the same price. One provides a FREE new Wi-Fi router which can support higher internet speed, one provides nothing and lets you keep using the old Wi-Fi router which may limit your internet connection. Which one will you choose?