DESA GEMILANG BLOCK 510 Management Office Contact | Broadband Coverage
Building Management Manager
Building Name : Perbadanan Pengurusan Desa Gemilang
Manager Name : Mr. Arumugam
Contact Number :

04-2810986 / 0164636720


510, Jalan Abdullah Ariff, Kampung Baharu, 11400 George Town, Pulau Pinang
The manger is quite friendly nice guy. 
About Desa Gemilang Block 510 
We appreciating  Desa Gemilang Building Management &  Committee member for allowing us to provide high-speed internet at their residence with TIME Broadband
 Firstly, Desa Gemilang is a freehold residential condominium of Serviced Apartments located in such a place, which is by the way, is one of the major towns, Ayer Itam , being also important for its dam, is located on Penang Island, Penang.  Seconfdly, this dam has gained such popularity because, it is the first ever dam to be built in that part of the state, which is located in Penang, residing northwest coast of Peninsular Malaysia.
Moreover, the strategic wonderful location of this prestigious establishment, being located to wonderful location of Ayer Itam, which is fortified with the residential hubs along with various modernized facilities and strong transportation system in this property area, makes this development a special establishment.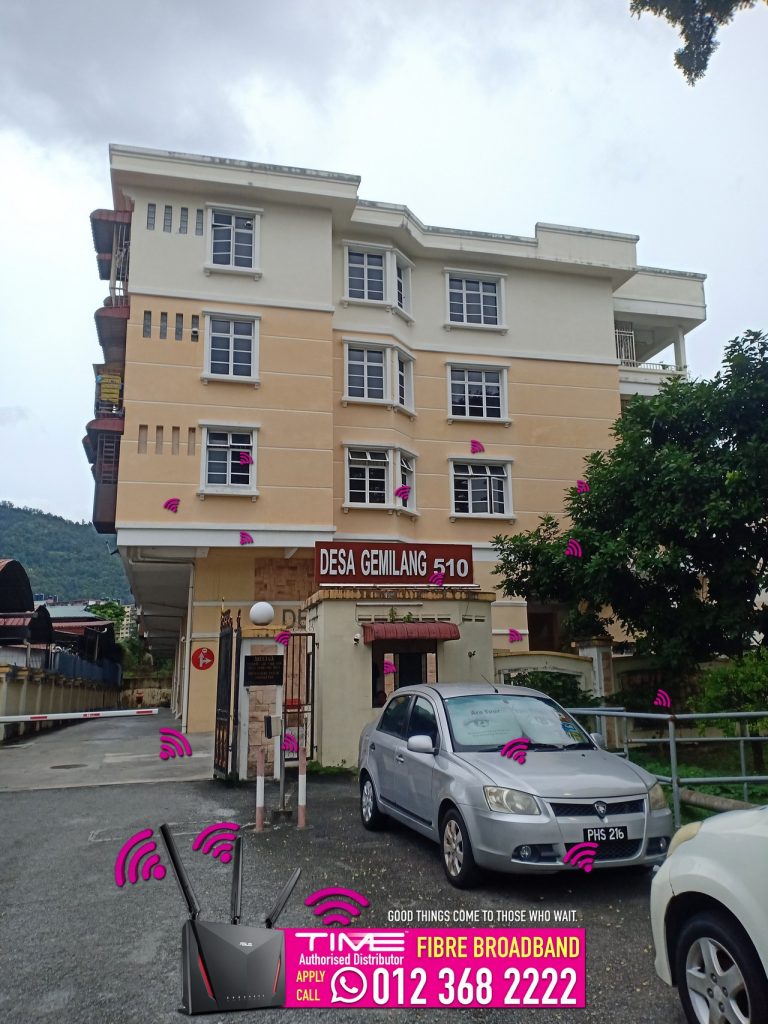 After that, Tropicana Medical Centre Penang is located within short driving distance to ensure medical facilities in this region. Therefore, the Desa Gemilang featured a handful number of standardized facilities for the residents including covered parking and so on. Moreover, this property has been equipped with 24X7 guarded securities system which makes the property an ultra-modern secured zone to live with.
What TIME do ???
Stream more, download more, play more on multiple devices, all at the same time.
High-performance dedicated broadband service.
Domestic and global connections. Flexible and customizable.
TIME Package 
Faster come and apply TIME Internet  Desa Gembilang feel the quality. Apply call/WhatsApp 0123682222
Looks so Good on the Outside, It'll Make You Feel Good Inside. Click this link https://youtu.be/_GqZqisEotc for quick steps.