Eve Suite Joint Management Body
Building Management
Office Contact Number:

03-76100954


Email:

evemght@gmail.com


Jalan PJU 1A/41, Ara Damansara, 47301 Petaling Jaya, Selangor
For further details!!!
ABOUT EVE SUITE PLACE 
The management was managed well with all Residential & Visitor Management Simple & Secure about the Internet.
Eve Suite was a nice and well-building located at Petaling Jaya, Selangor.
Besides that, a fully-furnished studio apartment that promises royal living inside.
Meanwhile, it hosts units designed with modern interiors and has a way for ample natural lighting as well as air to pass by.
Second, Eve Suite has a variety of facilities.
For example, is a games room, Landscaped Garden, Lap pool, a Reading Room, and a Multi-purpose hall.
Another that, there is a meditation area where you can explore your soul to the fullest under an expert guide.
 Third, the project marked its completion in the year 2014 and has been built with two blueprint structures.
This beautiful serviced apartment under a controlled was lustful and endless amenities.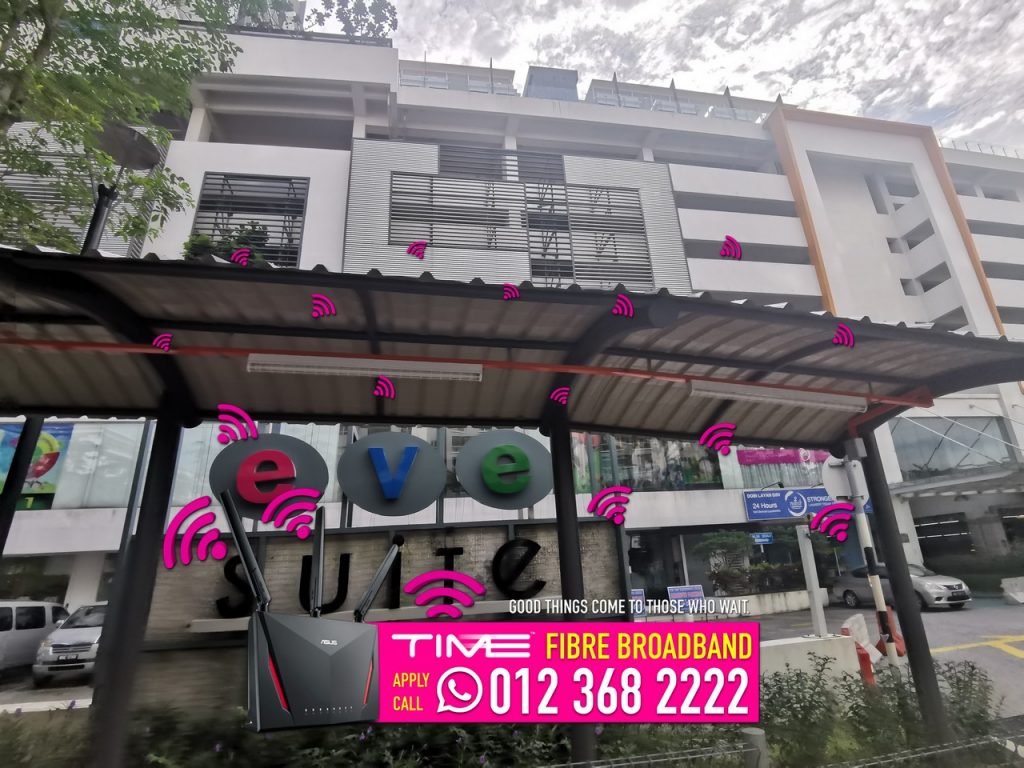 however, this place is was very far from schools. takes a few minutes to reach.
But, if you judge any condo in terms of its amenities then this one will score full.
WHAT DO WE PROVIDE?
Fastest Speeds (Why bother with slower speeds? Get up to 1Gbps now.)
Only a full-fiber network can ensure higher speeds and better stability.
Enhance your experience with TIME Devices, made for gaming, connectivity, and better speeds!
Expert Installation-Our team of Tech Ninjas is the best to support your installation and WiFi needs.
ENJOY WITH THE TIME PACKAGE!!!
Faster come and apply TIME Broadband at Eve Square feel the quality. Our Office Contact Number call / Whatsapp 0123682222.