KOI PRIMA MANAGEMENT
Building Management Manager
Office Contact Number: 03-8084 2387

/

88
Email Address:

koiprimamanagement@gmail.com
Jalan Pinggiran, Jalan Taman Mas, 47130 Puchong, Selangor
For Further Details!
ABOUT KOI PRIMA PLACE
Firstly, Previously there were no internet ports in this building but now, These buildings are now covered with unlimited high-speed TIME internet, our installation works are as usual.

However, Koi Prima is a beautiful high-rise development located in Puchong.
Besides that, Koi Prima is indeed a great place to live in. 
Moreover, The building of Koi Prima development also provides a complete parking facility for its residents.
Most importantly, the development is provided with modern security gadgets.
Then, provides 24-hour security to its residents.
Lastly, public transportation is there and the residents can use taxis, trains, and buses to move to and from the location.
Also, the area because everything is easily available in the locality.
In Conclusion, is also a property to consider as it enjoys good connectivity via major main roads and highways to its surrounding area.
WHAT DOES TIME PROVIDE?
Fastest Speeds (Why bother with slower speeds? Get up to 1Gbps now.
Get a faster internet experience with TIME Devices, strong Wi-Fi in your entire home, and unlimited data!
Enjoy a seamless experience on multiple devices everywhere with whole-home wireless coverage.
Our Tech Ninjas have got your back with 24/7 support over the phone, chat, or handy digital tools.
ENJOY WITH OUR PACKAGE!!!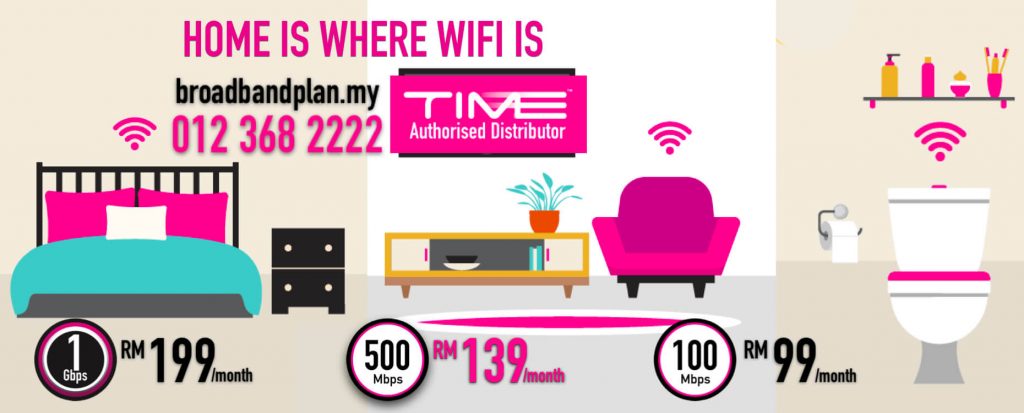 Faster Come and Apply TIME Broadband at Koi Prima, feel the quality. Our Office Contact Number Call/ Whatsapp 0123682222