Description
Halaman Kristal | TIME Internet Home Broadband Service
Halaman Kristal is situate at Lengkok Free School, Penang. The entire building consists of 360 units and has a single block. The lower four levels of the building is used as a parking bay while the rest 27 floors are use fro residential purposes. Each floor contains fourteen units each.
There is a twenty-four hours security provided to make sure that the safety of the residents is not compromised. Guarded personals do not allow any unauthorized intrusion and the strangers are thoroughly check. Gymnasium and the adults use it for jogging, walking or early morning yoga sessions and health club meetings. There is also a jogging track, sauna, swimming pool and the wading pool can be used for many recreational activities. For meeting and catching up with friends, there is a cafeteria and a clubhouse within the premises. For athletic people there is an indoor badminton hall. There is a nursery for small kids as well.The development is located at the center of the city so that public transportation will be easily available for the residents.
Halaman Kristal JMB Building Management Contact: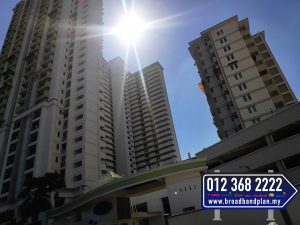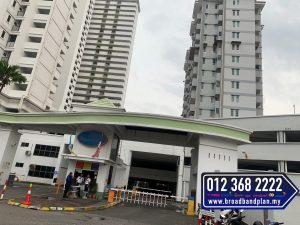 Halaman Kristal | TIME Internet Home Broadband Service
In addition, do you know guys. Staying here you also can get and experience the fast internet at you home because stay here you can get the Fibre Home Internet speed up to 1000mbps (1 Gbps)! That is TIME Internet Service! If you are looking for the home with the cheaper and high-speed internet, yes, try the TIME Internet! It is cheaper also can get high-speed internet broadband to enjoy what you love to do online. The 100Mbps only RM 99! Besides, most of the residents are already apply and using the TIME Internet for their home. They also feel satisfied with the high-speed internet. So, the residents that don't install the internet at home yet, come and try the TIME Internet, install the fast internet at home now.
Halaman Kristal | TIME Internet Home Broadband Service
We hope you folks are ready for speeds of up to 1000Mbps!
100Mbps ONLY RM99
So, come and Submit your location, check providers availability and apply instantly with us.
OR WhatsApp 60123682222
Our Specialist will contact you.