How do I relocate internet TIME Broadband?
For relocation, the most important you need to confirm whether the address is available for TIME internet service or not.
✔️ 1st Step Check the address
✔️ 2nd Step Checked the Contract Period.
Why the customer can do relocation for FREE?
Wilson Beh
I loyal customer to TIME internet use it more then 4 year never thing to switch and never get any free or upgrading before.
My contract long expired. 👎🏻 I want to relocate, doesn't make sense to pay for the relocation fee.
seeking help everywhere event I tried calling your contact center but operator is not helpful, can understand my frustration but doesn't provide any solution. Just direct me to use self care. 🤕
Lastly I found this Beyond TIMEs Venture TIME Authorised Distributor the sales person SsAng share with me about the Relocation how it the charge and share with me if apply new what is the benefit.
Finally I decide to apply with him n get the benefit more then RM500 💰, no need to pay RM120 of relocation fee. 🛟
I also search their profite it seen their are really work hard to serve the csutomers, anyone who want to apply broadband service can contact them. 👍🏻
John Patrick
I use TIME for more than 2 years and plan to do relocation from Ipoh to Penang, as I know the TIME internet service is mostly only available for high-rise buildings. But my agent says some landed housing areas are now also available on TIME internet may try to send for a check n see the feedback.
After check found the landed address is available on TIME internet, and I prepare to pay the fee of RM120 to continue the service.
This is my Agent 0123682222 very nice person he shares with me about the new promo and help me arrange all with getting as
FREE New WiFi 6
FREE Mesh WiFi
ENJOY the new promo
Lastly no need to pay the relocation fee.
So here recommend for those who would like to do any relocation send your enquire there will answer and give u a good solutions
Let's move on the way of Relocation the TIME internet service
Login to Selfcare then you will see the dashboard as below
Step 1: Select Manage Plan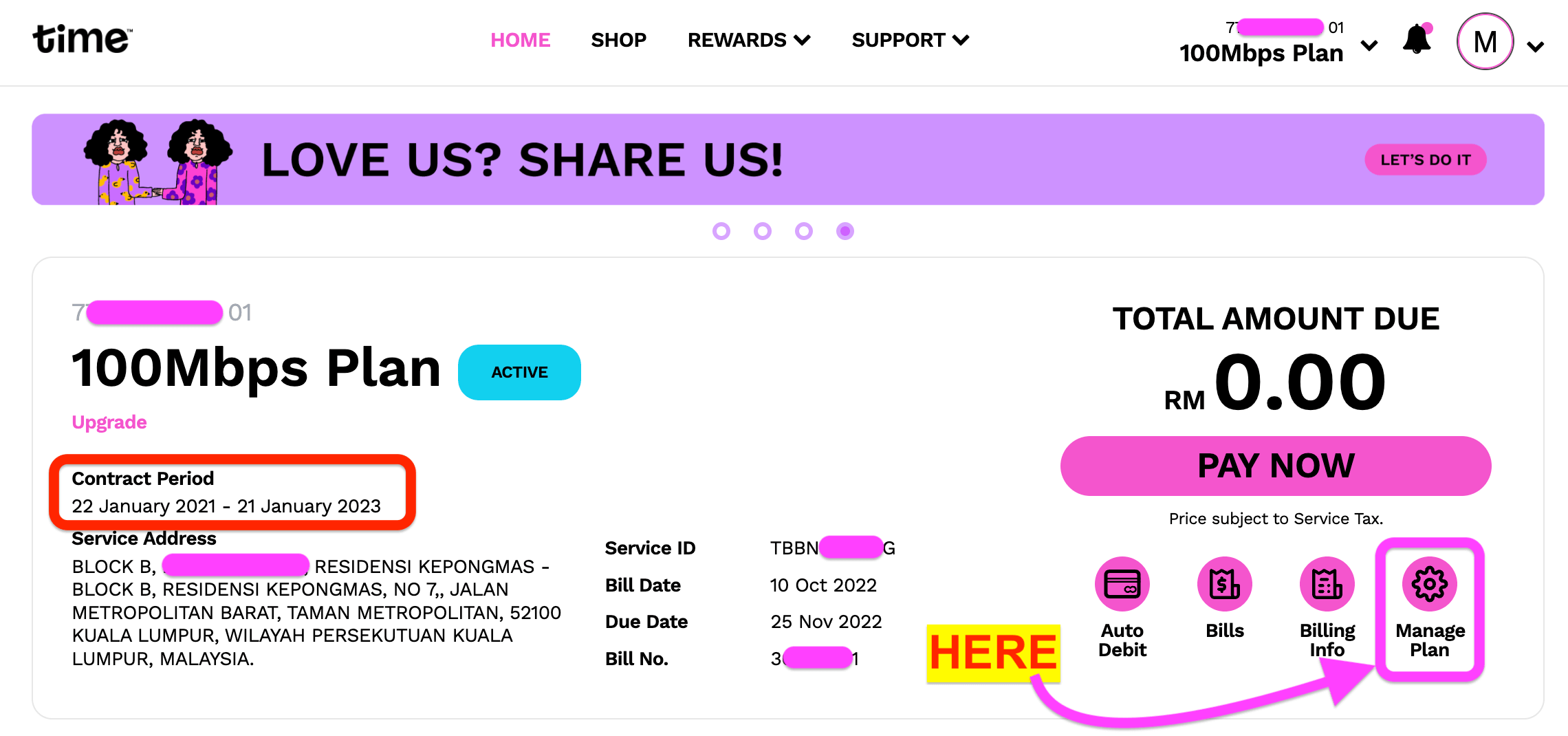 Step 2: Select Relocate Service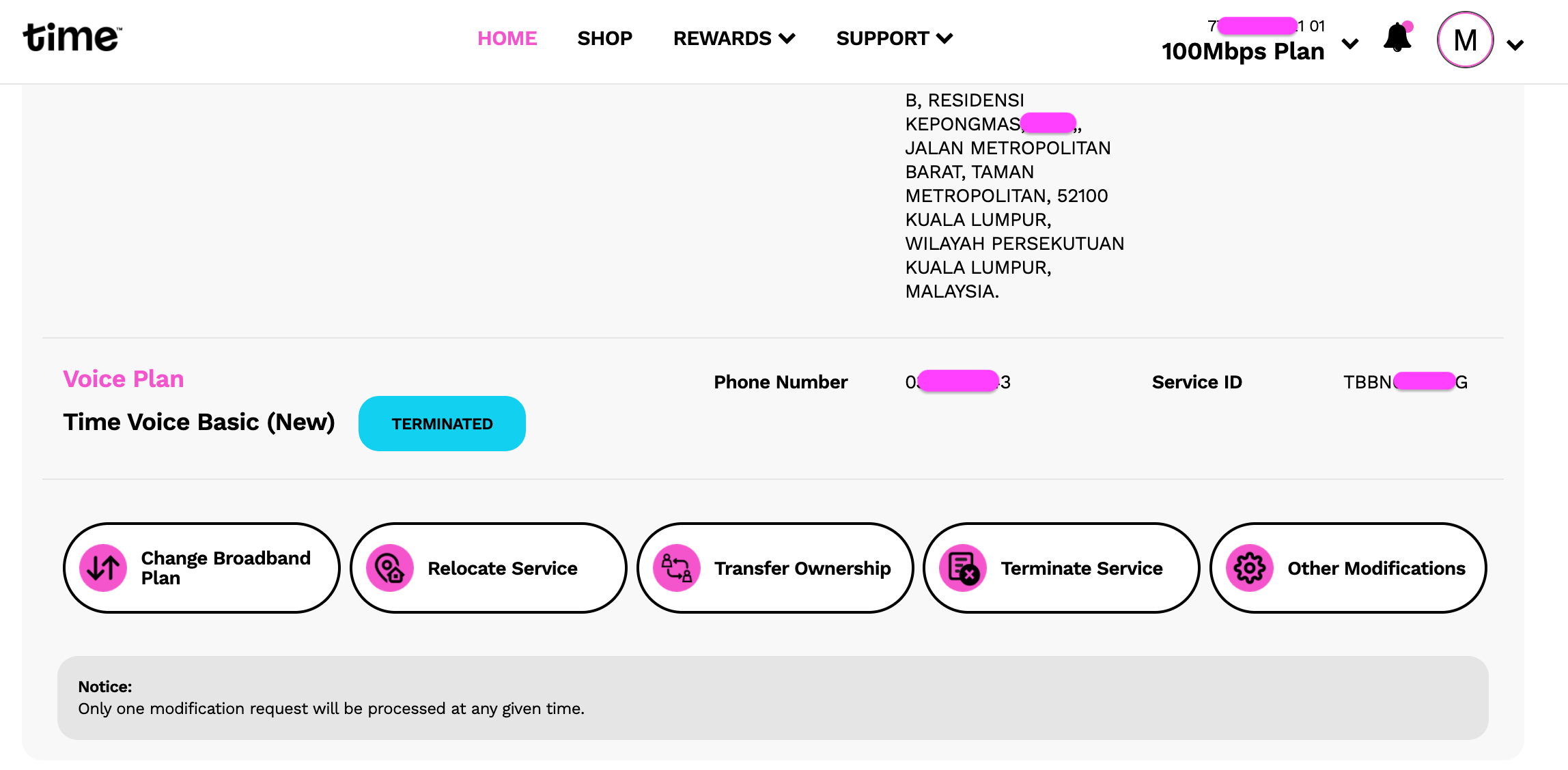 Step 3: Select New Address or Within Your Unit
Step 4: Check the new address you want to move on
Step 5: Enter your detail to carry on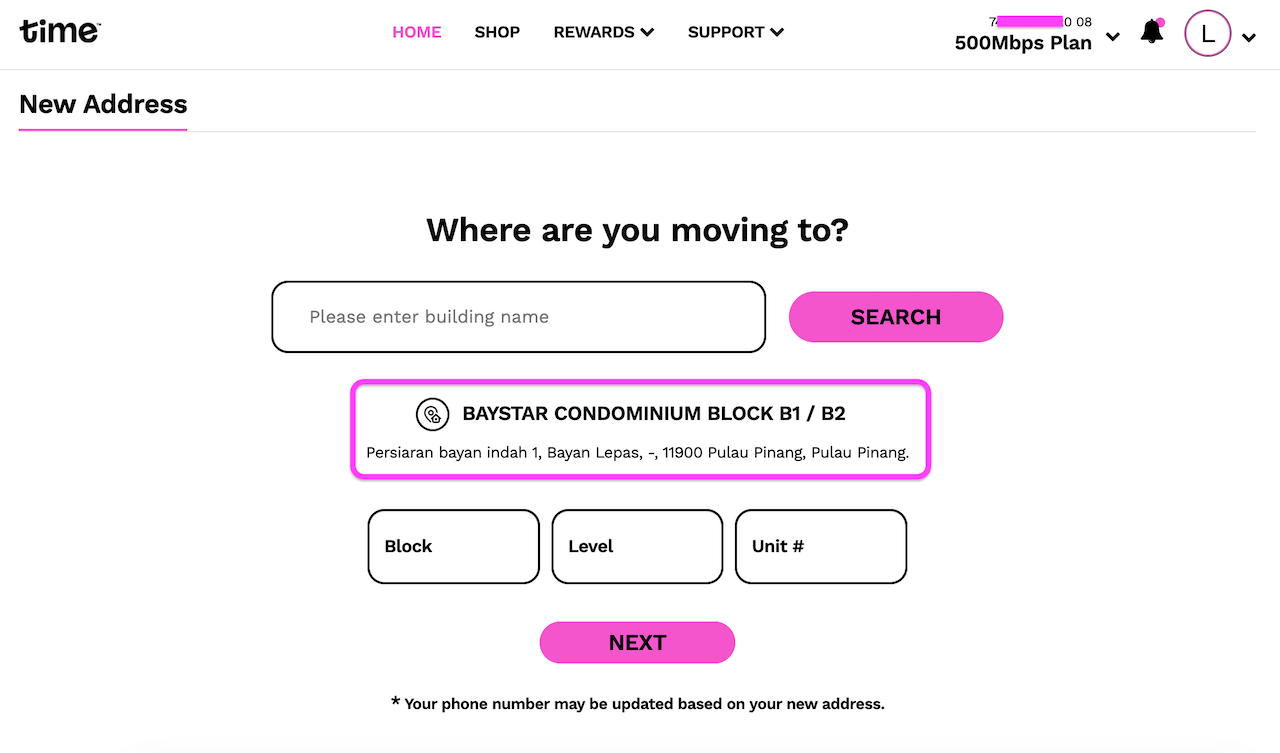 Step 6: Select the date you want
Step 7: Check your detail to confirm
Step 8: Your order has process wait for installer call
Step 9: You may double-check the dashboard see recent activities
Via Selfcare Manage Plan have Option to Select: