SUNRISE GARDEN CONDOMINIUM Management Office Contact | Broadband Coverage
Building Details
Manager Name : MR.H.C.Chooi
Manager Contact Number :

0122318921


Building Name : Perbadanan Pengurusan Sunrise Garden Kondominium
Desa Ria, 11900 Bayan Lepas, Pulau Pinang
Contact Number :

04-6415749
The manger is quite friendly nice guy.
About The Building
We appreciating Sunrise Garden Condominium  Management &  Committee member for allowing us to provide high-speed internet at their residence with TIME Broadband. Enjoy your weekend with TIME Broadband !!!
What are you guys waiting for join us now !!! Feel the benefits with TIME Broadband !!!
Firstly, there are a lot of well-known schools you will find near this apartment, those are reputed for giving all-round education and satisfying the international standards of education. Secondly, the Learning House Kindergarten, D' Monte, Tadika Cahaya Hati, and Sekolah Menengah Kebangsaan Sungai Ara are few such names.
Moreover, you will also find specialized pre-schools that provided knowledge and experience to kids before joining primary schools such as Dragonfly the Champs, Cherie Hearts International Preschool, Wise Kids Kindergarten etc. After that, all of these schools are under 1 km walking distance from the condo. Therefore, there are two best hospitals within 2 km radius from the building, the nearest one is Pearl maternity hospital and Pantai hospital. Furthermore, they provide 24/7 medical service to every kind of patients.
Additionally, you can dine at some of the finest restaurants in Sungai Ara such as Sungai Ara Food Court,  Hokkien Mee @ Kedai Kopi Golden Lake etc. In Conclusion, you will also find an exclusive American restaurant (or outlet) KFC, nearby to the building with 10 minutes of walking distance. Moreover, the building possesses a full-fledged "game room". Likewise, The developers have given great detailing in building this condo and that is reason why they appointed a great management team, who guards this property on a 24-hour basis.
What TIME Broadband do ???
Stream more, download more, play more on multiple devices, all at the same time.
High-performance dedicated 

broadband

 service.
Domestic and global connections. Flexible and customizable.
TIME Package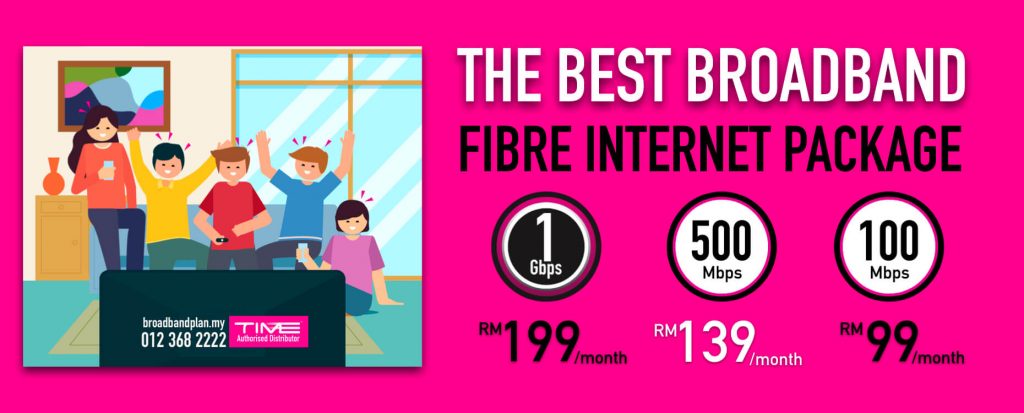 Faster come and apply TIME Broadband  at Sunrise Garden Condominium feel the quality. Apply call/WhatsApp 0123682222
Looks so Good on the Outside, It'll Make You Feel Good Inside. Click this TIME Service Installation As Easy As 1-2-3.