SYMPHONY PARK Management Office Contact | Broadband Coverage
Building Details
Building Name : New Island Property Management
JALAN LENGGONG, JELUTONG, PENANG
Contact Number :

04-2918848
The manger is quite friendly nice guy.
About Symphony Park 
We appreciating Symphony Park  Management &  Committee member for allowing us to provide high-speed internet at their residence with TIME Broadband. Enjoy your weekend with TIME Broadband !!!
What are you guys waiting for join us now !!! Feel the benefits with TIME Broadband !!!
 Firstly, Symphony Park refers to a high-density condominium located at Jelutong, Penang.  Secondly, the developer of this project is Belleview Group, a well-known property development company in Penang. Moreover, the group is known for producing top-notch properties with life treasure. Completed in 2003, Symphony Park consists of two 20-storey condominium blocks with 480 units in total.
Therefore, every unit has three bedrooms and two bathrooms and its built-up area range from 710 square feet to 750 square feet. Furthermore, located near Cheow Tow Kong as well as TM Jelutong, this development can be accessed through Jalan Lenggong and Jalan Perak. In additionally, its residents are delighted to have lots of facilities provided by the condominium at their doorstep. That is to say, some of the property's units offer an unobstructed view of the prominent Penang Bridge as well as the coastal shore of Penang.
Similarly, the facilities include 24-hour security, jogging path, swimming pool, barbecue pit, gymnasium, multi-use hall and covered parking spaces. Meanwhile, the vicinity of the property hosts amenities such as schools like SK Jelutong, SJK(C) Kheng Tean, SJK(C) Moh Ghee and SJK(C) Beng Branch. For instance, health facilities such as Tropicana Medical Centre Penang, Carl Corrynton Medical Centre as well as Optimax Eye Specialist Hospital as well as public transport among others.
What TIME Broadband do ???
Stream more, download more, play more on multiple devices, all at the same time.
High-performance dedicated 

broadband

 service.
Domestic and global connections. Flexible and customizable.
TIME Package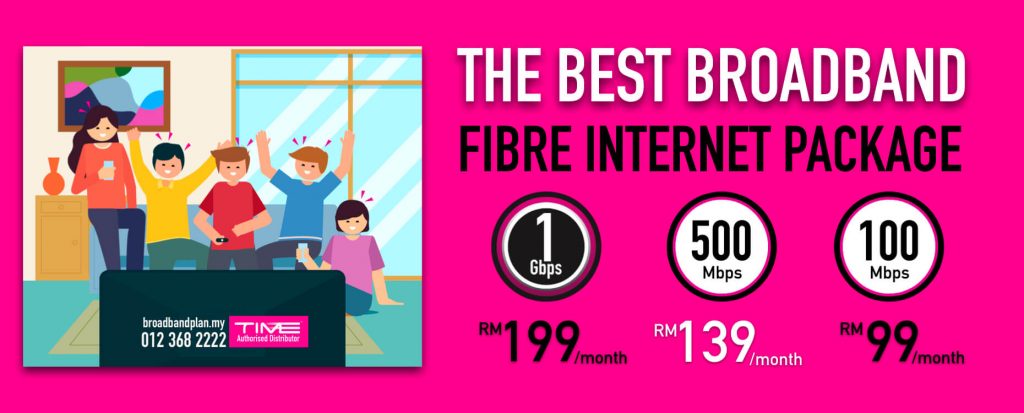 Faster come and apply TIME Broadband  at Symphony Park feel the quality. Apply call/WhatsApp 0123682222
Looks so Good on the Outside, It'll Make You Feel Good Inside. Click this TIME Service Installation As Easy As 1-2-3.