THE SLOW INTERNET MAKE YOU ANNOYING DURING MCO?
The increased use of the internet by Malaysians during the Movement Control Order (MCO) period. The Communications and Multimedia Consumer Forum of Malaysia (CFM) have revealed that most telco customers were not satisfied with the quality of their Internet speed during the movement control order (MCO).
During this MCO period, many people are staying at home, staying at the home, of course, the internet can't be less. The increased use of video conferencing, learning, shopping, work from home and others even streaming shows online is just one of the many reasons your connection is slower than a snail. Besides, there are also a few other things you're doing that's slowing down your connection: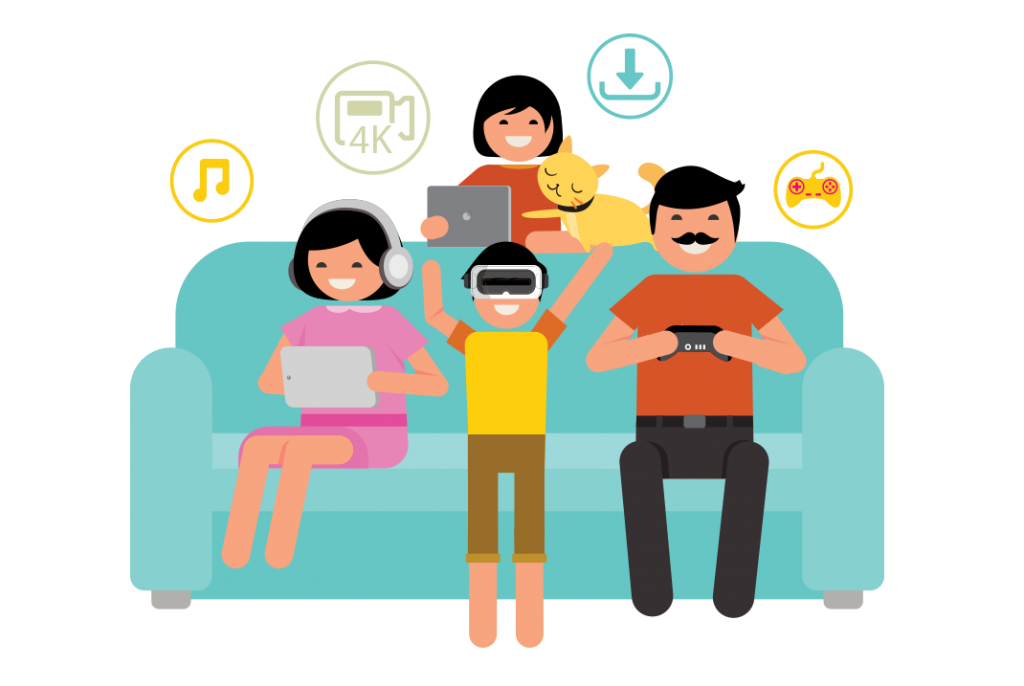 Not switching off or restarting your router:- Just like any other electronic device, your WiFi router needs a break too, the connection can get disrupted after long hours of usage or during peak hours where traffic on the networks is at its heaviest. Restarting your router or shutting it off at night can help refresh your WiFi connection and give you better work productivity.
Auto-sync all your apps:- Check through all your cloud-based apps and disable the auto-sync function for any of the apps you barely use. Manually syncing your apps will help stop background data usage.
Allow ads to pop-up:- If you're one of those who are unfazed by the ads that pop-up on your browser ever so often. Not only do these ads increase congestion on the internet, but some of these malicious ads can contain phishing scams, malware, and viruses!
The router isn't placed at a central location / good place:- The best place your router is usually at a central part of your home, make sure there are no concrete, brick walls, or metal objects surrounding it that could cause interferences. Other wireless equipment nearby could also mess with the connections.
 Plugin the ethernet cable for faster & reliable connections: If your connection starts pissing you off and it's crunch time at work, try using an ethernet cable to connect to the internet. A cable gives you a wired connection that is faster, stable, and more consistent. You'll also get double or triple the speed compared to a wireless internet connection.
(source by: worldofbuzz.com)
YOU MUST TRY TIME INTERNET
TIME Internet is 100% fibre optic broadband and it speeds internet with the cheaper price, let you enjoy the more fast and more stable internet.
24 months contract | Free installation | Free modem and router
100mbps RM99/months
500mbps RM139/months
1Gbps RM199/months
THE SLOW INTERNET MAKE YOU ANNOYING DURING MCO?
Your home internet is so slow or not stable? Why no try to apply TIME Internet? It is the high-speed fibre broadband to do everything you love online. Besides, it also no lag, no limits, no sweat, a free dual-band WiFi router, expert service & fast installation. 100mbps only RM99! it is cheaper and let you enjoy the high-speed internet with your family.
Furthermore, if you are already a TIME Internet user and finish 2 year contract, it also available to upgrade your old router to the new router and it is free! So, upgrade your router now and get more high-speed internet.
Submit your location, check providers availability, and apply instantly with us, or for more details, you can WhatsApp / text/call 60123682222. Our Specialist will contact you.