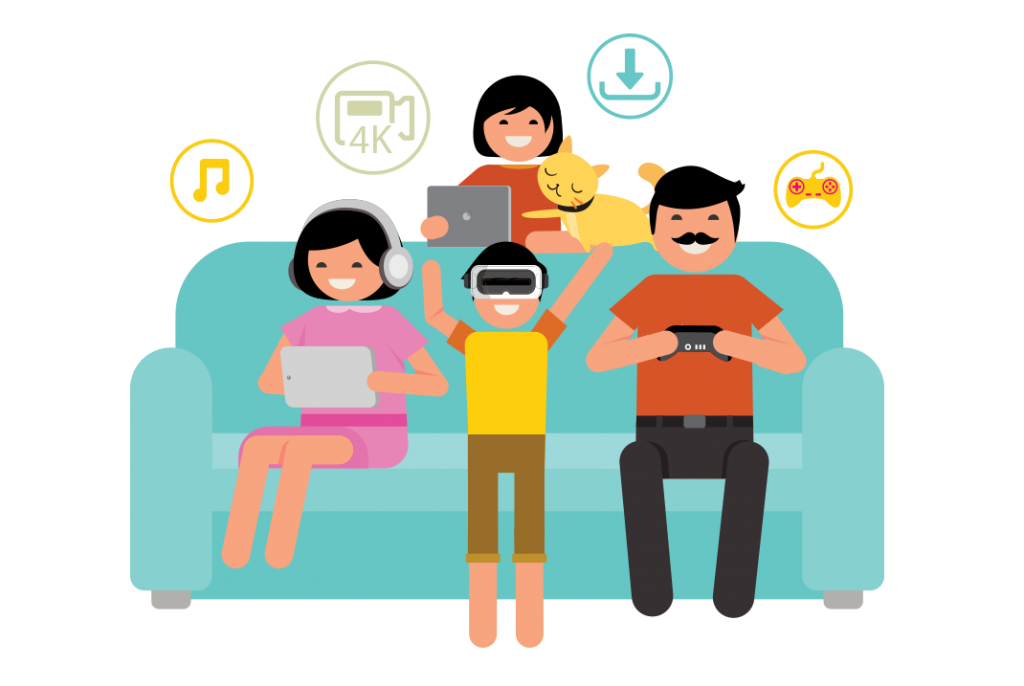 WHY CHOOSE TIME INTERNET? | TIME 100% FIBRE OPTIC
TIME commit to offering complete fibre network solutions and value-added services to meet insatiable demands for fast, reliable, and secure bandwidth.
100% Fibre Optic Cable: Optic fibers use to connect servers and users in a variety of network settings and also help in increasing the accuracy and speed of data transmission. So, if the internet uses fibre optic cable that will become more stable and more speed. Now more of the network uses fibre optic cable, the one is TIME Internet. TIME Internet is 100% fibre optic broadband and it speeds internet with the cheaper price, let you enjoy the more fast and more stable internet.
Installation, modem and router is free: Time installation is free and the modem and router also free, just pay for the monthly payment.
Monthly Promotion: Time every months also will provide the promotion to let the customer enjoy the more value and more cheaper internet at home.
Cheaper price: Time internet price is cheaper than other internet services, 100mbps Rm99 only, 500mbps Rm139 and you can get 1gbps at the price Rm199 and add the promotion that is more valuable to you!
High-speed internet: TIME Internet also is high-speed internet and no lag, let you enjoy the high-speed internet at a cheap price.
WHY CHOOSE TIME INTERNET? | TIME 100% FIBRE OPTIC
Your home internet is so slow or not stable? Why no try to apply TIME Internet? It is the high-speed fibre broadband to do everything you love online. Besides, it also no lag, no limits, no sweat, a free dual-band WiFi router, expert service & fast installation. 100mbps only RM99 + promotion, it is cheaper and more worthwhile to let you enjoy the high-speed internet with your family.
Furthermore, if you are already a TIME Internet user and finish 2 year contract, it also available to upgrade your old router to the new router and it is free! So, upgrade your router now and get more high-speed internet.
Submit your location, check providers availability, and apply instantly with us, or for more details, you can WhatsApp / text/call 60123682222. Our Specialist will contact you.